Vaccine/Testing Mandate Reinstated but Subject to Further Review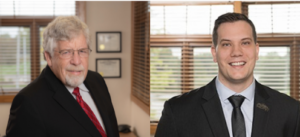 By: Attorneys Dean Dietrich and Justin Andrews – Weld Riley, S.C.
As you may have heard, the 6th Circuit Court of Appeals has lifted the order that blocked the implementation of the vaccine/testing mandate for employers with over 100 employees. This mandate originated from an OSHA Emergency Temporary Standard (ETS). The three members of the 6th Circuit Court of Appeals Panel held (by a 2 – 1 vote) that the Coronavirus pandemic was of sufficient severity and potential for harm to employees across the country such that OSHA had the proper legal authority to implement the ETS.  OSHA has indicated that it will begin enforcing the requirements of this mandate on February 9, 2022, but employers with over 100 employees are expected to begin the process of implementing the mandate on January 9.
Various employers have already filed a request with the United States Supreme Court asking that the 6th Circuit Court of Appeals decision be placed on hold and that the block of the mandate be reinstated until the Supreme Court has had a chance to review this matter.  No action has been taken on this request; however, we anticipate that the Supreme Court will consider this question very quickly.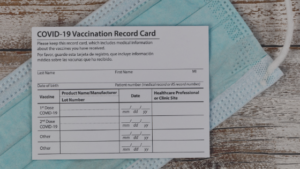 Employers that are subject to this ETS Mandate now must make a very challenging decision.  Do you begin the process of implementing the requirements of this ETS or do you wait to see what happens with a review by the United States Supreme Court?  There is no good answer to that question; however, it probably makes sense to continue to do the planning for implementation of this mandate in the workplace.  Employers with under 100 employees and public sector employers are not immediately subject to this mandate, but there are suggestions that certain states will implement a similar standard if the ETS mandate passes constitutional review.  We simply have to wait and see what happens next.
This is a tricky topic that will continue into 2022 for employers around the country. Dean and Justin are skilled employment lawyers ready to help you and your company tackle a variety of legal matters. Contact us today to get started.