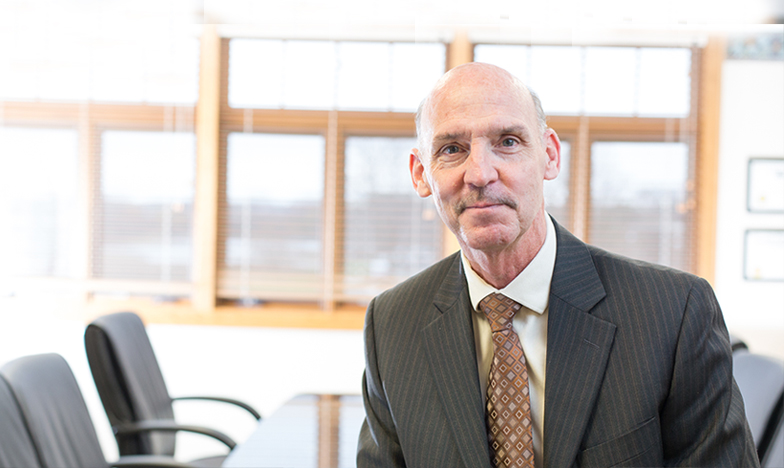 Attorney G. Richard White
in Eau Claire, Menomonie, Black River Falls, and Wausau
Rich acts as the firm's Managing Partner and specializes in criminal defense and civil litigation with well over 200 jury trials to his credit, including an array of complex and high profile criminal and civil cases.
Rich joined Weld Riley in 2012, after serving 22 years as a prosecutor in the Eau Claire County District Attorney's Office, the last 11 as District Attorney. In addition to his criminal law and litigation background, Rich has a significant background in a wide variety of civil law matters. Following his 1982 graduation from the University of Wisconsin Law School, he worked as a staff attorney for the Pennsylvania Department of Environmental Resources. After, he worked as a law clerk for Milwaukee and Pierce County courts and the United States Bankruptcy Court for the Western District of Wisconsin. Before becoming a prosecutor, Rich had a private law practice with an emphasis in civil litigation.
For the past 25 years, Rich has been involved in a wide array of civic organizations. His community volunteer activities include serving on the Indian Waters Girl Scout Council Board of Directors, Indian Waters Girl Scout Council Finance Committee, and the Eau Claire County Humane Association Board of Directors as president. He was also Chairperson of the Eau Claire County Humane Association Capital Campaign. Most recently, Rich has served on the Board of Directors of Eau Claire's family homeless shelter operated by the Interfaith Hospitality Network and as Board president for Bob's House for Dogs, an animal shelter and rescue for special needs dogs. He is also a member of the American Bar Association, the Wisconsin Bar Association, and the Eau Claire County Bar Association.
Away from work, Rich and his canine jogging companions Nellie and Chet hit the streets on a regular basis. Rich and his wife Cindy also proudly cheer on their daughter Elizabeth and her dog, Hatti, as they compete in dog/handler agility competitions throughout Wisconsin and Minnesota.
One of the largest firms in the region with offices in Eau Claire, Menomonie, Black River Falls, and Wausau, Weld Riley is ideally suited to provide the assistance you need. Contact us for a consultation today!
Education
University of Wisconsin Law School

Awards and Associations
American Bar Association
Wisconsin Bar Association
Eau Claire County Bar Association
Indian Waters Girl Scout Council Board of Directors
Indian Waters Girl Scout Council Finance Committee
Eau Claire County Humane Association Board of Directors as president
Chairperson of the Eau Claire County Humane Association Capital Campaign
Interfaith Hospitality Network Homeless Shelter Board of
Bob's House for Dogs Board of Directors