Local Parents Represented by Weld Riley, S.C. Challenge Grandparent Visitation Law and Prevail at Wisconsin Supreme Court
Cacie M. Michels and Keaton L. Lyons are parents of a nine-year-old girl. They are unmarried but amicably share custody of their daughter. After their daughter began kindergarten, her schedule began to fill up with new activities and commitments. As a result, she spent less time with her grandparents, including with her paternal grandmother, Jill R. Kelsey.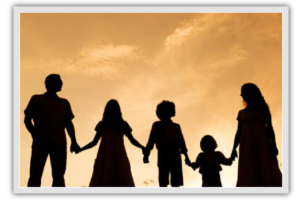 Wisconsin has several statutes that allow grandparents and others to ask courts to order parents to allow visitation with a child even if the parents are fit and oppose the visitation. Kelsey sued Michels and Lyons using one such statute. She asked the court to order extensive visitation, including one week each summer, which is something she never previously had and something both Michels and Lyons strongly believed was not in their daughter's best interests.
The Chippewa County Circuit Court sided with Kelsey and ordered visitation once each month and for one week each summer, even though everyone agreed Michels and Lyons were fit parents and were opposed to that sort of visitation. Michels and Lyons retained Weld Riley, S.C. to represent them. We argued the court's decision violated Michels' and Lyons' constitutional rights and asked the court to reconsider its decision. The court refused. We appealed.
The court of appeals expressed doubt regarding the constitutionality of the visitation order but did not reverse the order because it was concerned it could not do so without overturning or modifying earlier decisions in S.A.M. v. Meister, 2016 WI 22, 367 Wis. 2d 447, 876 N.W.2d 746, Roger D.H. v. Virginia O., 2002 WI App 35, 250 Wis. 2d 747, 641 N.W.2d 440 and Martin L. v. Julie R.L., 2007 WI App 37, 299 Wis. 2d 768, 731 N.W.2d 288. The court of appeals does not have the power overturn or modify its earlier decisions or Wisconsin Supreme Court decisions. The court therefore asked the Wisconsin Supreme Court to hear the case. The Wisconsin Supreme Court agreed to do so.
The court issued its decision on May 24, 2019. It recognized Wisconsin parents have a fundamental liberty interest in the care, custody and upbringing of their children that is protected under the state and federal constitutions. It held that a grandparent or other non-parent seeking visitation must prove by clear and convincing evidence that the parent's decision to limit or deny visitation is contrary to the child's best interests. In doing so, it expressly modified earlier decisions in Roger D.H. and Martin L. It then agreed that Kelsey could not meet the higher standard and permanently vacated the visitation order. The decision makes it more difficult for non-parents to secure visitation in cases where fit parents oppose the visitation.
Attorney Ryan J. Steffes of Weld Riley, S.C. represented Michels and Lyons in the appeal. Ryan has handled over 60 cases in Wisconsin appellate courts, including four at the Wisconsin Supreme Court. Attorneys James T. Parent and Lindsey S.M. Minser of Weld Riley, S.C. specialize in divorce and other family law cases, including grandparent visitation cases. The Wisconsin Supreme Court's decision may be found here.
One of the largest law firms in the region with attorneys in Eau Claire, Menomonie, Black River Falls, and Wausau, Weld Riley is ideally suited to provide the legal assistance you need. Contact us for a consultation today!