Attorney John Behling Elected President of Law Firm – As seen in the Leader-Telegram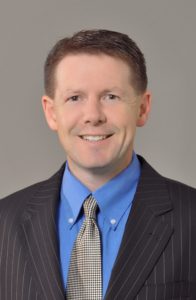 As seen in the Leader-Telegram:
The Eau Claire law firm of Weld Riley S.C. is pleased to announce John Behling, a partner with the firm, has been elected to serve as president.
As part of a planned transition, the previous president and firm founder, Steve Weld, is stepping down from the presidency. Weld will continue to co-chair the labor employment law section for the foreseeable future at the firm and plans to continue to represent numerous clients.
"This is a great honor and I'm very proud to lead this firm into the future. Steve has set a great example and we'll continue to provide our clients with the very best legal representation for decades to come," attorney Behling said.
Behling practices in the areas of Frac Sand, Mining and Minerals, Government Relations and Administrative, Cooperative, Municipal & Environmental law. John is currently the President of the University of Wisconsin Board of Regents and was previously an aide to Governor Tommy Thompson in both Wisconsin and Washington.
While in the Thompson administration, Behling was the Governor's policy advisor on labor, employment and regulatory issues. Behling was appointed to serve in the office of the Secretary at the Department of Commerce. In that role, he assisted businesses working to expand or relocate in Wisconsin.
Behling is a graduate of the University of Wisconsin with a Bachelor of Science in political science and economics. He also attended Georgetown University of Economics and received his law degree from the University of Wisconsin Law School.
"John has been serving as the Vice President in the firm for more than a decade and is well versed in the practical aspects of running a 21st century law firm. He is the right choice and I'm happy to know the firm is in great hands for the future," Steve Weld commented.
Weld Riley, S.C. was founded in 1991. The firm consists of lawyers across four offices (Eau Claire, Menomonie, Wausau and Black River Falls) and offers a full range of legal services, including labor and employment, business law, estate planning, tax representation, municipal law, mining and mineral rights, environmental law, banking and creditor rights, civil litigation, criminal defense, immigration, and family law.