Reese Southworth Joins the Firm as an Intern
We would like to welcome Reese Southworth to our firm! She joins our team as an intern.
She currently attends the University of Wisconsin – Madison and majors in Political Science and Environmental Science. She is an environmental advocate and is a member of the groups Badgers for Conservation, Girl Up Global Outreach, and American Civil Liberties Union Student Association. Reese's long-term goal is to attend and graduate from law school and become a practicing lawyer.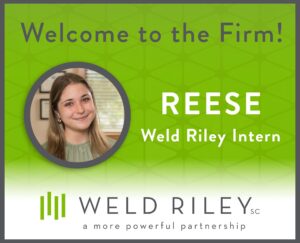 Reese will work with both our attorneys and support staff and will gain valuable experience as she works towards her goal of becoming a lawyer.
We are lucky to have you, Reese!