Weld Riley President John Robert Behling Participates in Real Men Wear Pink Fundraiser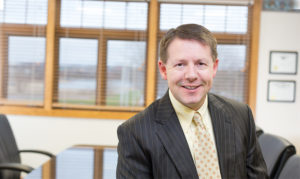 This October, Weld Riley president John Robert Behling is participating in the 2019 Chippewa Valley Real Men Wear Pink Fundraising Campaign for American Cancer Society. He is putting the power of pink into action to raise awareness and funds to invest in the American Cancer Society's missions to save lives from breast cancer.
Breast cancer affects everyone – women and men. Real Men Wear Pink recruits men to fight breast cancer for this exact reason. With a determination to raise donations and awareness, these community leaders are making a difference in supporting the American Cancer Society's mission. All of the donations raised help the American Cancer Society save lives from breast cancer through early detection and prevention, innovative breast cancer research and patient support.
Our staff is helping by making a monetary pledge each day John wears pink during the month. Our goal is to raise at least $2,500.
To contribute to the cause, visit John's page on the Real Men Wear Pink of Wisconsin website to either donate online or find instructions for how to mail in your donation.
Weld Riley, S.C. was founded in 1991. The firm consists of lawyers across four offices (Eau Claire, Menomonie, Wausau and Black River Falls) and offers a full range of legal services, including labor and employment, business law, estate planning, tax representation, municipal law, mining and mineral rights, environmental law, banking and creditor rights, civil litigation, criminal defense, immigration, and family law.