Weld Riley, S.C. Donates 25,000 Meals for Children in the Chippewa Valley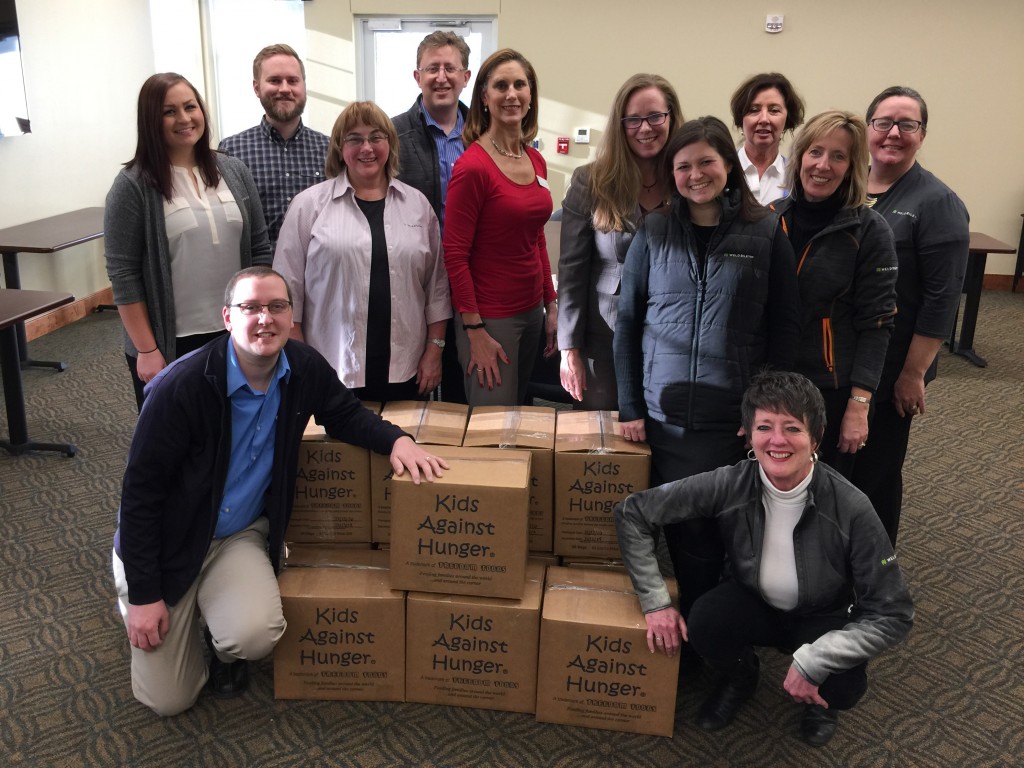 As seen in the Leader-Telegram and on WQOW News 18:
In honor of the firm's 25th anniversary, the attorneys at Weld Riley, S.C. are making a huge difference this holiday season for kids in our community by donating 25,000 meals to Kids Against Hunger and are packing 2,500 of the meals on December 13.
Attorneys from Weld Riley, S.C. packed 2,500 of the meals on their "Silver Service Day" at Grace Lutheran Communities Capernaum Community Center. In partnership with the Chippewa Valley After Hours Rotary Club, the Menomonie Rotary Clubs and Kids Against Hunger, Weld Riley, S.C. is donating the meals to Feed My People for distribution throughout the Chippewa Valley to kids in need.
The goal of Kids Against Hunger is to provide a stable nutritional base from which recipient families can move their families from starvation to self-sufficiency. The Menomonie Rotary Clubs brought Kids Against Hunger to the Chippewa Valley and began a partnership in the last year with the Chippewa Valley After Hours Rotary Club to extend areas of impact into Eau Claire and Chippewa counties.
Weld Riley, S.C. was founded in 1991. The firm consists of lawyers across four offices (Eau Claire, Menomonie, Wausau and Black River Falls) and offers a full range of legal services, including labor and employment, business law, estate planning, tax representation, municipal law, mining and mineral rights, environmental law, banking and creditor rights, civil litigation, criminal defense, immigration, and family law.