Weld Riley, S.C. Elects New Member to Management Committee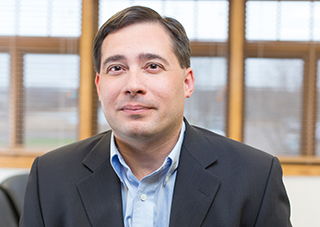 The law firm of Weld Riley, S.C. is pleased to announce Attorney Ryan J. Steffes has been elected to the firm's Management Committee.
Commenting on the announcement, Firm President Steve Weld, stated, "Ryan has been with the firm for over a decade and is well respected by his peers and by the judges in Western Wisconsin. It is no surprise that he was unanimously elected to join our firm's Management Committee. We recruited Ryan directly out of law school and he continues to impress everyone who works with him."
Ryan works in the Civil Litigation, Insurance Defense, and Labor & Employment Sections. In his practice, Ryan defends employers on a wide range of employment matters, including breach of contract claims, wage and hour disputes, unemployment compensation disputes, and discrimination claims filed under the Wisconsin Fair Employment Act. He also represents clients in general litigation and appellate matters. Ryan is a graduate of the University of Wisconsin Law School and joined the firm in 2005.
Weld Riley, S.C. was founded in 1991. The firm consists of lawyers across four offices (Eau Claire, Menomonie, Wausau and Black River Falls) and offers a full range of legal services, including labor and employment, business law, estate planning, tax representation, municipal law, mining and mineral rights, environmental law, banking and creditor rights, civil litigation, criminal defense, immigration, and family law.