Weld Riley, S.C. Nominated for Best Law Firm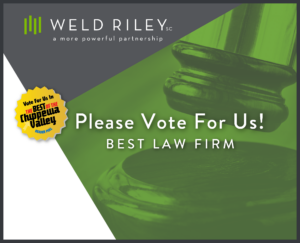 We're honored to have been nominated again for Volume One's Best of the Chippewa Valley Reader Poll in the Best Law Firm category, as well as a few additional categories!
We appreciate the support of our clients and the community. Thank you for voting!
Click here to cast your vote: https://volumeone.org/bestof/417/questions?search_term=weld+riley&search_type=question