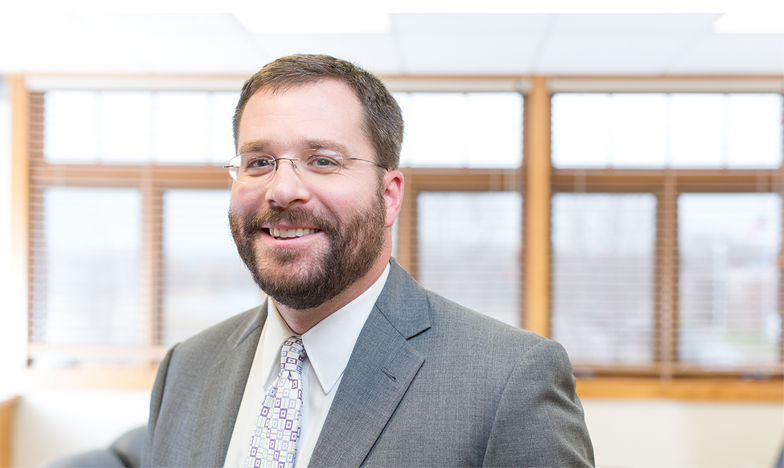 Attorney William S. Milne
in Eau Claire, Menomonie, Black River Falls, and Wausau
Bill's practice areas include probate and trust administration, estate planning, elder law, and farm and business succession planning.
Since becoming a lawyer in 2001, Bill has focused his practice on counseling individuals, families and business owners. Bill has assisted clients with everything from simple wills and powers of attorney to addressing more complicated estate planning situations and sophisticated probate and trust administrations. Bill also provides advice in the areas of elder law and addressing the legal issues that impact individuals with special needs.
Bill serves as a director of the L.E. Phillips Senior Center, as a trustee of the Eau Claire YMCA Endowment Trust, and a member of the Eau Claire Zoning Board of Appeals. Bill is also a member of the American Bar Association, Wisconsin Bar Association, and the Eau Claire County Bar Associations, and the National Academy of Elder Law Attorneys (NAELA).
In 1998, Bill graduated from the University of Wisconsin – Green Bay and then received his law degree from the University of Wisconsin Law School, cum laude. Bill is originally from the Chippewa Valley and now resides in Eau Claire with his family.
One of the largest firms in the region with offices in Eau Claire, Menomonie, Black River Falls, and Wausau, Weld Riley is ideally suited to provide the assistance you need. Contact us for a consultation today!
Education
University of Wisconsin, Green Bay
University of Wisconsin Law School
Awards and Associations
American Bar Association
Wisconsin Bar Association
Eau Claire County Bar Association
L.E. Phillips Senior Center Board of Directors
National Academy of Elder Law Attorneys (NAELA)
Eau Claire YMCA Endowment Trust
Eau Claire Zoning Board of Appeals