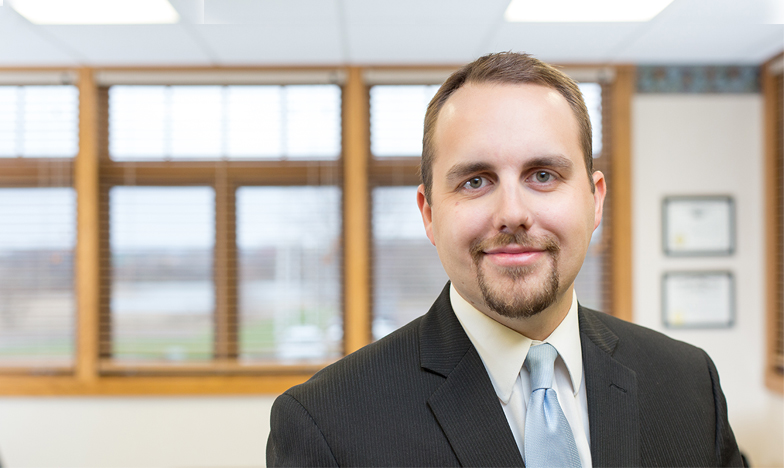 Attorney Anders B. Helquist
in Eau Claire, Menomonie, Black River Falls, and Wausau
Anders is a Shareholder in the firm's Frac Sand, Mining and Minerals, Environmental/Administrative, Municipal Law, and Government Relations sections.
Anders provides practical, yet precise, counsel to businesses and other industrial entities operating in Wisconsin, guiding them through environmental permitting and licensing, government relations, and compliance matters. Anders utilizes his experience in regulatory matters, municipal law, and government affairs to represent the frac sand industry and other businesses and industry in all aspects of federal, state, and local permitting, due diligence, and environmental enforcement/compliance.
His representative work includes the following:
Navigating an adverse permitting environment and obtaining a 650-acre annexation into a Wisconsin city, eliminating regulatory uncertainty to create a safe and productive mining environment for a prospective frac sand mining operation facing concerted national and local opposition.
Successfully siting and permitting a large-scale (1,000-acre plus) industrial frac sand mine, industrial processing plant, and rail transload facility, working with local, state, and federal authorities to obtain land use and environmental permits.
Representing an early-stage natural resource company with environmental permitting and due diligence during a $75 million private equity investment.
Working to reverse a County-wide frac sand moratorium by obtaining an exemption from the moratorium for an industrial frac sand company, the first such exemption obtained in Wisconsin.
Representing an emerging industrial frac sand company in a nearly $80 million credit and guaranty transaction, providing environmental permitting guidance and due diligence to secure necessary financing.
Obtaining complete dismissal of multiple allegations of solid waste violations brought by the WDNR against a large-scale manufacturer.
Anders also presents at multiple national energy conferences.
Additionally, he provides counsel to select local governments. Anders combines his experience with municipal, environmental, and labor law to provide those governmental entities with comprehensive legal advice. Anders is the attorney for the Village of Somerset, City of St. Croix Falls, and other municipalities throughout western Wisconsin.
He is a graduate of Taylor University in Upland, Indiana (B.A., magna cum laude) and the Drake University School of Law (J.D., high honors, Order of the Coif), where he was an Articles Editor for the Drake Law Review. He is a member of the American Bar Association, Wisconsin Bar Association, Eau Claire County Bar Association, Chippewa Valley Society for Human Resource Management, and is a Young Professional of the Chippewa Valley.
Anders was born and raised in Wisconsin, spending time in Sturgeon Bay, Manitowoc, and Birchwood. His diverse non-work interests include taking his young daughter walleye fishing, jogging and cross-country skiing, and as a long-suffering Milwaukee Brewers fan, attending games with his wife and children. To serve some useful function at home, Anders also attempts, when time allows, to cook edible meals for his family.
One of the largest firms in the region with offices in Eau Claire, Menomonie, Black River Falls, and Wausau, Weld Riley is ideally suited to provide the assistance you need. Contact us for a consultation today!
Education
Taylor University
Drake University School of Law
Awards and Associations
American Bar Association
Wisconsin Bar Association
Eau Claire County Bar Association
Order of the Coif
Chippewa Valley Society for Human Resource Management
Young Professionals of the Chippewa Valley