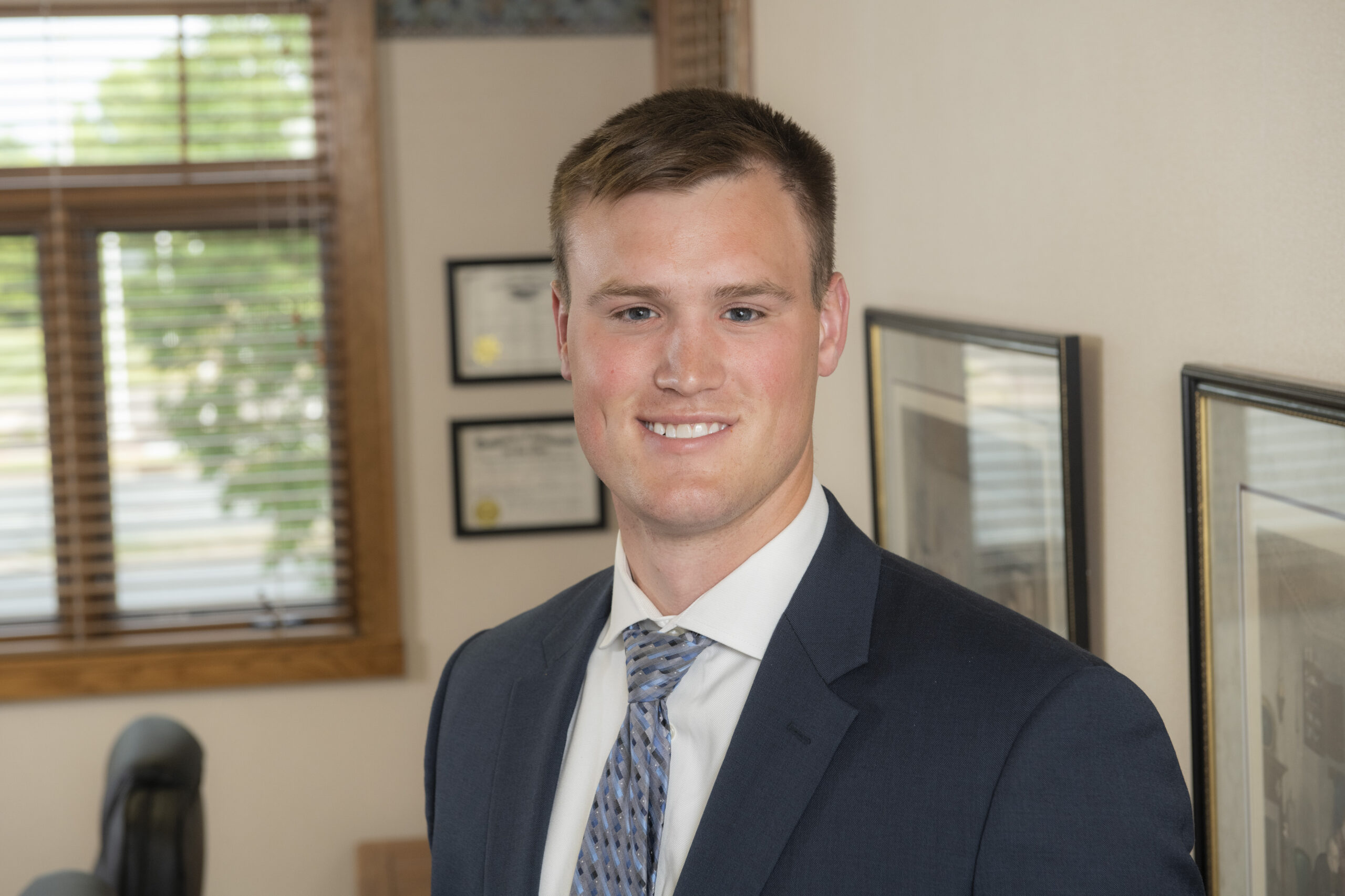 Attorney Evan M. Mayer
in Eau Claire, Menomonie, Black River Falls, and Wausau
Attorney Evan Mayer's practices include general litigation, family law, adoption, creditor rights, school law, and estate planning. He is licensed to practice law in Minnesota in addition to his practice in Wisconsin.
Evan was awarded with a football scholarship to attend Michigan Technological University where he graduated with a B.S. and cum laude. While at Michigan Technological University, he was a member of the Hampshire Honor Society. Evan continued his education at the University of St. Thomas Law School where he graduated magna cum laude and top-five in his class. In addition to these accolades, Evan achieved the Dean's Award for highest grade in his Bankruptcy Litigation clinic.
Being a third-generation attorney, Evan has been in and around courthouses and the law his entire life. Evan is also a member of the Marathon County and Wisconsin State Bar Associations. In his free time, he coaches football, as well as hunts with and trials his two yellow labs.
Evan's goal is to understand his clients' needs in effort to achieve the maximum benefit possible with the most cost-efficient and effective means.
One of the largest firms in the region with offices in Eau Claire, Menomonie, Black River Falls, and Wausau, Weld Riley is ideally suited to provide the assistance you need. Contact us for a consultation today!
Education
Michigan Technological University
University of St. Thomas Law School

Awards & Associations
Marathon County Bar Association
Wisconsin State Bar Association