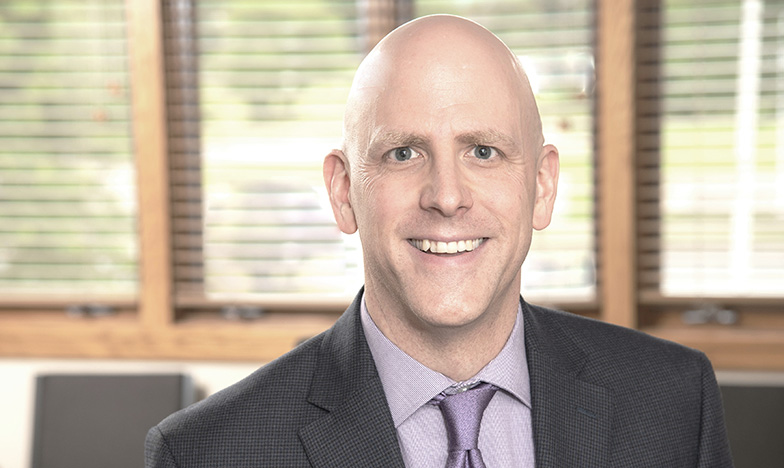 Attorney Sven W. Strutz
in Eau Claire, Menomonie, Black River Falls, and Wausau
Sven W. Strutz is an attorney in Weld Riley S.C.'s Labor and Employment Section, working primarily in the area of school law.  Sven advises and represents numerous school districts throughout the State of Wisconsin.
Sven graduated summa cum laude with a degree in Political Science from the University of Wisconsin – Stevens Point in 1999.  He graduated cum laude from the University of Wisconsin – Madison law school in 2002.
Sven was elected as a shareholder at Weld Riley in 2020. Prior to joining Weld Riley in 2018, Sven was an attorney with Eckert – Kost, LLP in Rhinelander from 2002 to 2016.  There, his practice focused on appellate work, legal research and writing, and insurance coverage litigation.  Throughout his entire time at Eckert – Kost, he also represented and advised a local school district on a wide range of matters.  In 2008 and 2010, he was listed in "Super Lawyers – Rising Stars."  Upon the retirement of the partners at Eckert – Kost in 2016, Sven worked for Oneida and Vilas Counties as a court commissioner and law clerk.
In his spare time, Sven enjoys reading, music, film, and creative writing.
One of the largest firms in the region with offices in Eau Claire, Menomonie, Black River Falls, and Wausau, Weld Riley is ideally suited to provide the assistance you need. Contact us for a consultation today!
Articles:
"Alright, Break it Up!": FERPA and Digitally Editing Video of a School Fight
Does This Bus Stop at ADA Street?: Obesity Not an ADA "Disability" Unless Caused by an Underlying Physiological Condition
"Have it Your Way": Court of Appeals Applies "Burger King Rule" to Public Records Requests for Electronic Records
No More "Double-Secret Probation"?: Title IX's Evolving Standards and Due Process in Campus Sexual Harassment and Misconduct Cases
SPECIALTIES
Education
University of Wisconsin, Stevens Point
University of Wisconsin, Madison