Governmental Immunity Upheld

By: Attorneys Dean Dietrich and Evan Mayer – Weld Riley, S.C.
In a win for governmental immunity for Wisconsin municipalities, the Wisconsin Court of Appeals for District IV ruled in favor of a Wisconsin city on the basis of governmental immunity.
The case involved an injury suffered when a resident slipped on a patch of algae located on a public street. The algae was caused by sump pump discharge from a house on the street.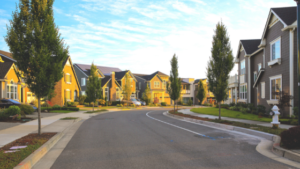 The insurance company for the homeowner and the city moved for summary judgment, asking the Circuit Court to hold that neither party was negligent for the injury suffered by the individual.  The Circuit Court dismissed the lawsuit on summary judgment, finding that the property owner did not owe a duty of care to the individual who fell on the street because of the algae and that the city was entitled to governmental immunity from any claim by the individual.
Upon appeal, the Court of Appeals ruled the case could continue against the property owner, but that the claims against the city are barred by governmental immunity, and therefore, could not continue.
The plaintiff argued that the city was responsible for maintenance of the street right-of-way and that city ordinances identified a duty owed by the city to maintain and clean its public streets.  The Court of Appeals held that the city ordinance did not unequivocally place all obligations on the city to clean the streets and held that the obligation of the city to clean the streets did not absolve the property owners adjacent to the street from their duty to maintain safe conditions on the street.
Under the governmental immunity statute, the Court of Appeals found that the city should not be held liable for the injuries suffered by the pedestrian by finding that the city ordinance did not specify with sufficient clarity that the exclusive obligation for maintenance of the street rested with the city and that the city had discretion to determine whether or not to perform periodic inspections and cleanup the city street.
Ultimately, the Court of Appeals concluded that the city was entitled to immunity from the lawsuit and was dismissed from the lawsuit.  This decision acknowledges the importance of the governmental immunity statute for decisions made by local government units.
Dean and Evan are skilled municipal lawyers ready to offer guidance on a variety of legal matters. Contact us today to get started.