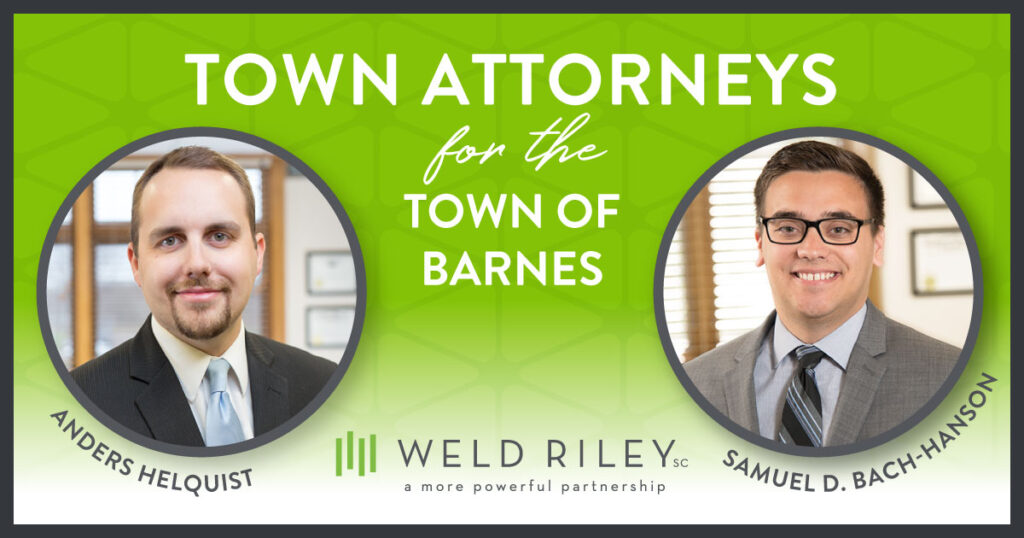 Weld Riley, S.C. is proud to have been unanimously voted attorneys for the Town of Barnes in Bayfield County!
Our firm, including attorneys Anders Helquist and Samuel Bach-Hanson, serves a wide range of municipalities throughout Wisconsin. Our experienced team provides legal counsel and assistance with zoning, public record requests, employment matters, civil litigation, and more.
Contact Weld Riley at 715.839.7786 if you are a township, village, or city in need of legal assistance.